Seger Oy offers the power electronics industry the best possible sheet metal component manufacturing techniques for different product life cycle stages. The main products are enclosures, frame parts of electrical equipment, their assemblies and busbars. The specific features of products used in power and power electronic industry are threaded components, riveting and grinding of sharp edges. Keeping these aspects in mind Seger makes continuous investments in the production.
Cooperation with the customer often starts at the concept stage. At the beginning of the project, it is possible to develop different production and tooling combinations in addition to CNC production, and find the most efficient options for high-volume production. Production itself starts with the prototyping and pre-series production applying various CNC techniques. At the serial production stage, CNC processes can be automated: for instance, robotization or bending by tools, resulting in reduced production time and improved quality, can replace manual bending. For large volume production we can offer manufacturing on cutting lines, as well as designing and manufacturing required hard tools. In order to provide added value to our customers, we can also produce different pre-assemblies on equipment frames and enclosures.
Seger Oy has specialised in technical solutions for busbars produced of sheet copper and aluminium. We use a large amount of copper annually, direct contacts with copper producers and recycling waste handlers guarantee our competitiveness. Using our partners, busbars can be tin plated, silver plated or plated with various combinations. In our own assembly lines, we also produce busbar sets, in which case we provide all required insulation and other components installed between separate busbars.
---
Contact person: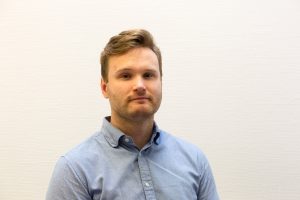 Frans Lindstén
Key Account Manager
frans.lindsten@segertech.com
+358 50 302 0393